Segula Parshat HaMon: Parnassa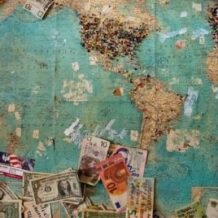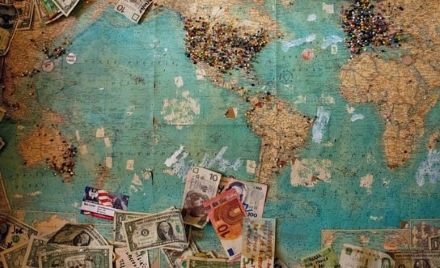 DON'T MISS THIS POWERFUL OPPORTUNITY 
to elevate your parnassa — your livelihood, as TODAY, TUESDAY JAN 26, 2021 is an EIT RATZON – an auspicious time spiritually to open the Gates of Parnassa f0r you.   We need to understand that Money is Only Energy, and if used for healthy and holy purposes, it is absolutely a bracha — a blessing.   Money allows us to build our homes for Hashem, to do Mitzvahs and acts of kindness, and to have the piece of mind, so we can learn Torah without the Lahatz (stress) of daily life.
WHAT IS THIS SEGULA?
On Tuesday of the week of Shabbas Beshallach, it is propitious (extra powerful energetically / more mazal) for one's livelihood to read the Torah portion about the Giving of the Manna in the Wilderness (Exodus 16:4-36) twice in Hebrew and once in the Aramaic Targum  – line by line. Read Line "1" twice in Hebrew and then line "1" once in Aramaic. Then read line "2" the same, and so on. This segula was brought down by the famed Rebbe – Rabbi Menachem Mendel of Riminov. Those who cannot read Hebrew and/or Aramaic may read the passage in another language.
HOW SEGULAS WORK:
Segulas work by shifting energy. As one who is very sensitive to energy, as I am involved with energy healing, I personally feel the energetic shifts that segulas cause.  They often remove a negative layer (of klippot) and bring in a positive layer of energy which attracts the abundance in the specified area. Regardless of whether some of us feel the shift or not, we all get the benefit from it. So it's good not to miss this opportunity to say it TODAY.
.
.
TEXTs of SEGULA BELOW
– Courtesy of Artscroll
MOST IMPORTANTLY is READING THE SEGULA YOURSELF
If you would also like to be Davened for at the Kever of Rabbi Yehuda Bar Ilai – between Tzfat & Meron – please enter your info below, Rabbi Yehuda bar Ilai was one of the Five Illustrious students of Rabbi Akiva – along with Rabbi Shimon bar Yohai  & Rabbi Meir Ba'al HaNes. Among is other great feats, he is known especially as the Tzaddik to goto when one is praying for help or even continued healthy livelihood.  Just as one travels to Amuka for help in finding a soulmate, to Kever Rachel for help in having children, to Rabbi Meir Ba'al HaNes for miracles, to Rabbi Shimon for Opening the Gates for Yeshua, people visit Rabbi Yehuda bar Ilai for help woth money and livelihood.      As I have a very big kesher to Rabbi Yehuda,  the energy starts flowing dramatically when there.  I call him lovingly the CFO (Chief Financial Officer) of Klal Yisrael.
CLICK HERE to SUBMIT NAMES