Business Intuitive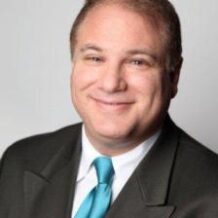 What Is Intuitive Business Advice
Business Intuitive advice is advice that one gives based on spiritual guidance. Just an one might approach a Rebbe or Mekubal for spiritually guided general advice, a business intuitive is one who is able to combine this level of spiritual guidance with extremely strong business and finance skills and experience. This combination of skills allows the business intuitive to give very refined advice regarding which strategies to pursue and which ones to let go, and often can provide very specific strategies that are often overlooked by the business owners or managers.
Chaim David Expertise as a business intuitive.
Chaim David (Eric) Targan was a 7x serial entrepreneur prior to following the advice of his kabbalistic teachers and pursuing his mystical gifts. His background includes a finance degree from The Wharton School,  having worked at Bain & Company in Boston as a strategic consultant and having advised dozens of companies directly through a consulting firm he created. And he has helped companies grow their revenues by tens of millions.  He has been at the pioneering edge of many industries and he and his companies have been featured on CNN, The Wall Street Journal, USAToday, BusinessWeek and hundreds of other publications worldwide—from Israel to Japan.
Example
Many companies are pursuing the wrong strategies for growth, even if they are healthy companies. For example, a social media company approached Chaim David to review its business. It had three revenue streams. Within one week, Chaim David had created 19 revenue streams and had intuitively identified partners for 15 of them. And this increased the revenue from approx 90%+ of its viewers vs. the previous 8%.
Interested in discussing how you can grow your business?
Call or Email Chaim David at 646-389-3650  ET@Abra-Ca-Dabra.org