Bio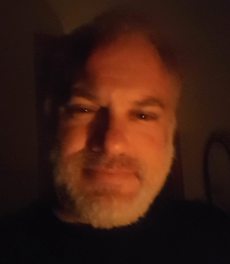 After several years in the business and financial worlds—having studied at the Wharton School of Business and having created seven pioneering companies, Chaim David's intuitive and energy gifts started opening up.  Approximately 15 years ago, he started on a very serious path of quietly  developing these gifts under the tutelage of masters, and a number of years ago, Chaim David was guided by a few of his Kabbalistic teachers, b'zechut avot (in the merit of his kabbalistic ancestors) to more openly pursue his Kabbalistic gifts in energy healing, as a shaliach of bringing down light into  the world, and making public what has come down to him through this work, specifically about the Geula. (he Final Redemption).
Chaim David is a worldwide speaker – having worked with more than 20,000 on all seven continents (Yes – even Antarctica).  He has been a regular speaker at Chabad, Aish, Diaspora Yeshiva, Yeshiva Simchat Shlomo, Carlebach Shabbatons, JCCs, Limmuds, the 72 Center for Kabbalah in Tzfat, Be'er Miriam Learning Center in Tzfat, the Chayei Sarah Celebration in Hevron, and numerous places worldwide.
From his business days, he had been featured  on CNN, The Wall Street Journal, USAToday and BusinessWeek. He is also an avid world traveler, and has been to 60 countries. With his financial, strategic, and international experience, he has also advised several businesses from an intuitive perspective, having helped companies double and quadruple their businesses.
Chaim David can be found in the mystical alleyways of Jerusalem  & Tzfat and has learned the Yeshivat HaMekubalim "Leshem" and "Nahar Shalom" in Jerusalem and in Tzfat at the MARHU Yeshiva (Chaim Vital)
NOTE: Chaim David Targan makes no representation as to any medical or mental health certification or training. He is NOT licensed in any medical discipline, nor is he formally trained or licensed in any mental health discipline.  This work is strictly for energy healing and workshops. One should contact his or her physician or mental health practitioner before making any changes to treatments.