Private Sessions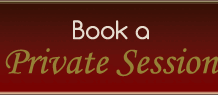 haim David is available for private sessions to help you identify what is holding you back in reaching your fullest potential and in being the shaliach to removing both your blocks and helping your create the right energy to attract happiness, abundance, fulfillment and meaning into your life.
PROCESS of PRIVATE SESSIONS
While each private session is unique, as each client has unique issues, the overall structure  is  A) approximately 50% discussion of the issues, which may include:
 INTUITIVE COMPONENT
Probing to the spiritual root of your challenges
Intuitively guided direction and guidance
Discussion of your personal "Tafkid" – mission in the world
Discussion of Your "Tikkuns"- "spiritual fixings you came in the world to correct
Specific Segulas from Chazal (Our Ssages) which help shift energy
Discussion of your personal "Histadlus" needed to effect change
Medical Intuitive work
Business or Parnassa intuitive work (Chaim David has also advised many companies
ENERGY HEALING COMPONENT
And B) 50% of the time using a variety of the 70+ energy healing techniques to help clear out negative energy, and bring shifts in positive energy. These may include, among others:
Clearing Energy blocks
Helping you expand and strengthen your kelim (vessels) to receive the abundance
Spiritual Surgery
"Rewiring"
Boosting your physical energy
Work to Des-stress you
Breaking Patterns
Clearing your limiing beliefs that hold you back
Work on clearing addictions and craving by working on their emotional roots
MY HISTADLUS –  What Work Must I Do to Succeed?
In addition to the healing work being done, each of us has a unique challenge to overcome which is essential to having a major breaking through. These can include
 Teshuva
Improving your connection to Hashem
Taking on certain Mitzvot
Changing your mentality of resentment or blaming others
Assuming responsibility
Being Present
Letting Go
CLIENTS WORDWIDE
As energy work can be done from anywhere, Chaim David works with clients worldwide by phone and Skype.
QUESTIONS or TO BOOK and APPOINTMENT
To book an appointment: Call or email Chaim David  at
Phone: (646) 389-3650
E-mail Chaim David: Workshop@Abra-Ca-Dabra.org
Gift Certificates
Many people ask if energy work can be done on a friend, a sibling, a spouse and others. The answer is that work can only be done with the permission of the person being worked on.
However, we have discovered that many people have found it beneficial to give energy treatments as a gift to these people—who can then contact us privately as far as what work they want to focus on and what areas they would like to develop.
So we have developed 3 packages of gift certificates
TYPES OF GIFT CERTIFICATES
1. Private Sessions   For one or 5 session available
2. Monthly Group Energy Work
(one hour of group energy work a day)
3.  Couple Energy Work— The Best Wedding Present You Can Give — as this helps Shalom Bayit immensely
This is a spectacular wedding present as it is a specialized program to  help remove energy blocks between couples, enabling them to build a smoother, more loving relationship from the start.
ALSO Great for:
– Couples who want to get engaged.
– Helping with Shalom Bayit